TWENTY-NINTH SUNDAY IN ORDINARY TIME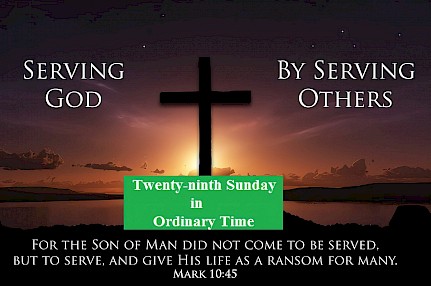 Gospel Reading
Mark 10:35-45 (shorter form Mark 10:42-45)
Jesus teaches that those who wish to be great must be the servant of all.
Jesus explains the importance of service and sacrifice in the life of a disciple. In particular, he seems to be preparing the Twelve for their leadership roles in the emerging Christian community.  Following Jesus' example of sacrificial love continues to be countercultural in our day as well. We might take this opportunity to consider our models of authority and examine our own exercise of authority. On whose example do we model our leadership?
       .. 
    Read the Flocknote of October 15, 2021 HERE